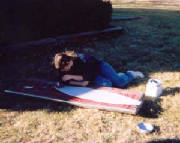 Angie's pictured putting the first base on the surfboard.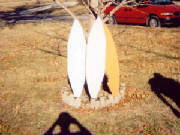 The surfboards with the first coat of paint.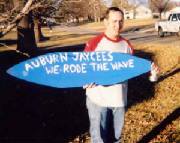 Eldon displaying his board.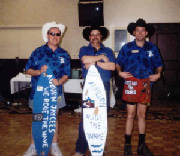 Eldon, Mike and Bon.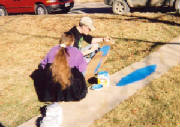 Tim and Rhonda are pictured working on their surfboards.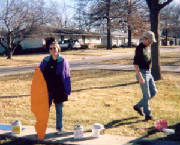 Rhonda showing off her board.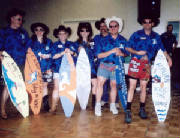 Pictured with Mike Francis at convention with the boards and Ridin' the Wave attire.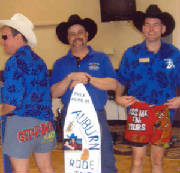 Eldon and Bon showing off their boxers.