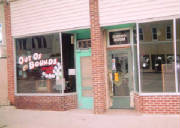 The first envelope was given at Out of Bounds.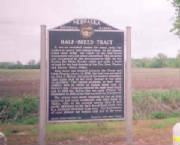 Next stop was to the Half Breed Tract plaque for trivia questions.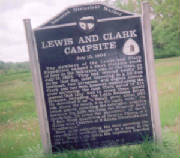 Next was the Lewis and Clark campsite plaque for trivia.
Next trivia question was Brownville's Winery: Whiskey Run Creek.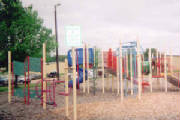 The teams were then led to the Auburn Jaycee Park for the envelope #2.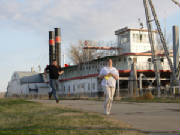 Next envelope was at the Merriwether Lewis boat in Brownville. Run Chad and Amy!!!
Next Brownville Mills was a trivia question for a Brownville business featured on national tv.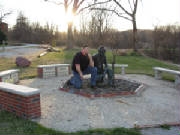 Next envelope was found at Gov. Furnas' statue. Chad seems to be in deep thought with the Gov.