Next envelope was found at Cotty's in Peru and this was also the dinner stop.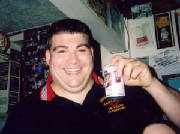 Each team member had to drink a Schlitz for points. Chad says "mmm Schlitz".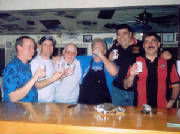 Here's a happy group drinking a Schlitz with Cotty's owner Dan Cotton.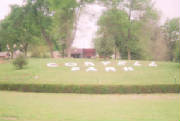 Coryell Park was the next stop for trivia questions.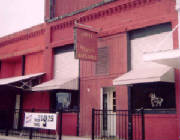 The final stop was at the White Horse Bar & Gril for a cold beer.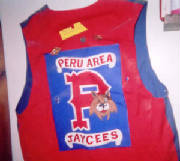 The Peru Jaycees vest is one of the items the teams had to find at Cotty's.
Lori doesn't look too impressed with her Schlitz.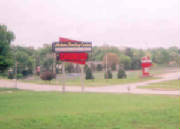 The next envelope was found at Auburn Bowling Center.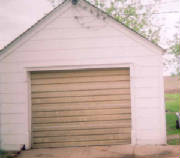 The next envelope was found on Bon's garage.