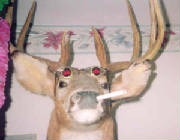 Next stop was Bon's place for Italian where we taught his deer how to smoke.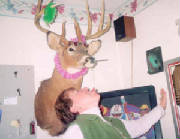 Laura shares some spaghetti with the deer.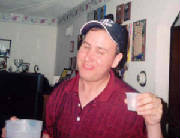 Following dinner was Bad Beer Tasting. Look at the bitter beer face Eldon has.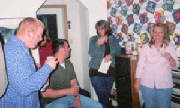 A group shot of bad beer tasting.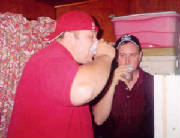 Gooch and Eldon tried all 4 bad beers together.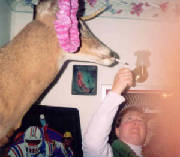 Laura helps him to light up.
Cari and Sarah enjoy their spaghetti up the nose.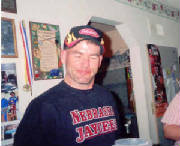 Bon really had the bitter beer face.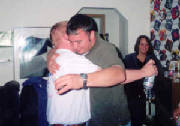 I love you man!!!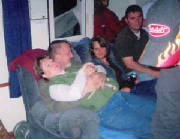 Laura and Daryl share a sweet moment together at the end of the night.