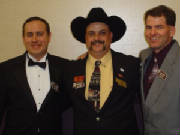 Eldon, State President Mike, and Bon pictured after governorships and senatorships were presented.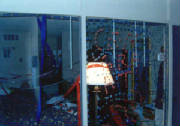 Pictured: Eldon and Bon's room that got trashed during the banquet. Very funny kids!!!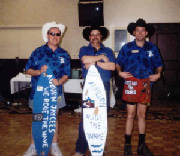 Eldon, Mike and Bon pictured with the surfboard they presented to Mike.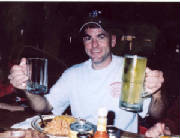 Bon decided to two fist it to get rid of his hangover.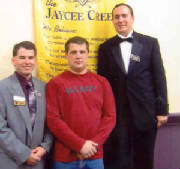 Bon, David, and Eldon are pictured. David helped present the governorships.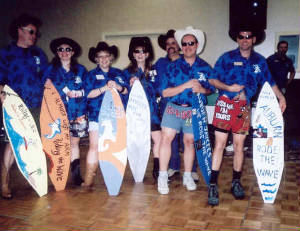 Auburn is pictured with President Mike with the surfboards that we made to honor him.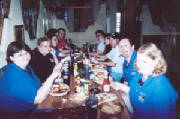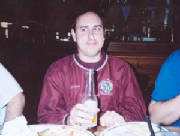 Okay, who's the wise guy, get that whipped cream off of me!!!