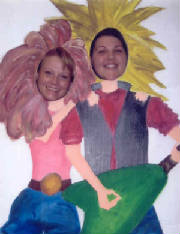 Our Jaycee rock stars Susan and Kassi.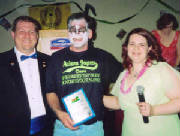 Bon's pictured receiving the award for Surfboard Making.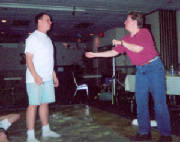 Laura had the first spoonful.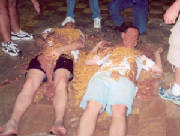 Time to add some cornflakes.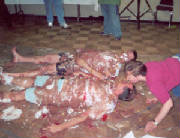 Hungry Laura?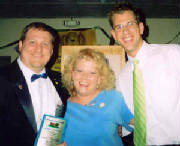 Susan pictured receiving the Outstanding President award.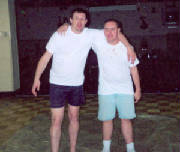 Finch and Eldon made a challenge with Neb City that they could chocolate pudding them.
Bombs Away!!!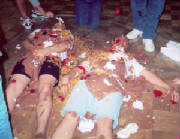 Mmm, strawberry sauce.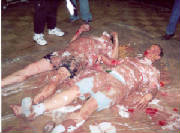 Can't you tell these two have a lot of fun with their challenges.